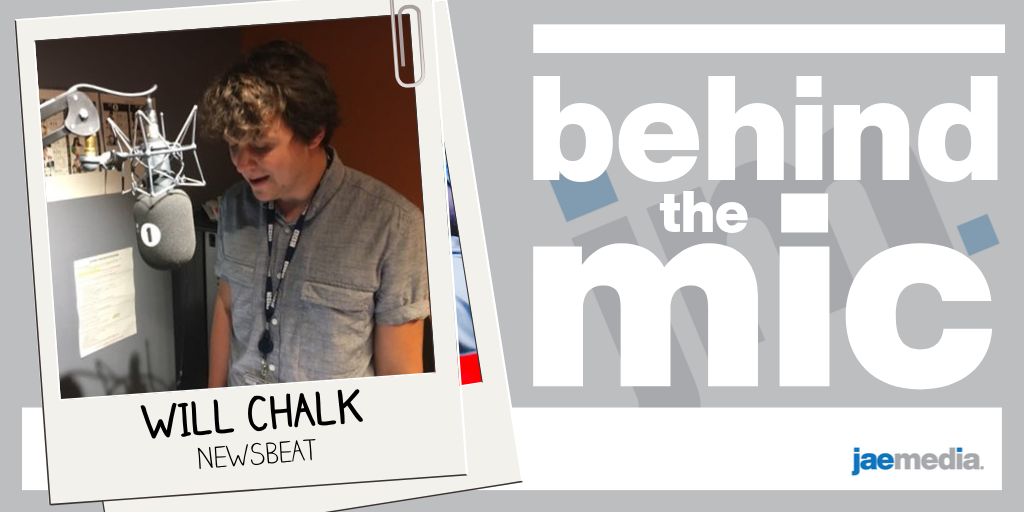 Will Chalk is part of the Newsbeat team at the BBC, producing news and features for Radio 1.
His journey started on student radio and then local commercial radio – via a summer in Ibiza with the boy band Blue (no, really).
Hear Will's thoughts on the recent consolidation of local radio stations, and his top tips if you're looking to get a foot in the Radio 1 door.
Behind The Mic is exploring the media world in the 21st century. Check out all the episodes at jae.media and subscribe to get new ones as they're released.
Music by Black Lark from Fugue